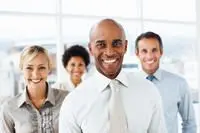 Consultation to Clergy, Congregations and Organizations
Counselors can be helpful to organizations in the same way they can be useful to individuals, couples, and families. Congregations and businesses often find the need to have a third party assist in the process of making decisions, negotiating vision and resolving conflict. We can offer assistance through:
retreat settings
meetings/consultation
other group settings to clarify the direction of your organization
Businesses and churches have also utilized the services of Horizon Hope following major transitions, losses, retirements, new hiring, or to develop a unified team in their approach to the work they do. Please call, if you are interested. There is nothing magical about a consultant assisting an organization. What is most beneficial, is the assistance from a person not within the system to help the leader discover new insights and actions for the course of that organization.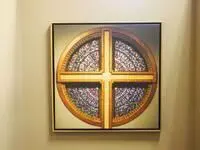 Horizon Hope also provides Consultation to Clergy to give an outside perspective to congregational or organizational dynamics. This consultation can be in the area of assisting those in a congregation to find proper mental health or treatment options.
Consultation can be:
a means for the pastor to clarify the course of action he/she may use to assist persons
clarifying ways to prepare to lead a congregation
a way to see things more clearly from another perspective
discover the best way to respond to dynamics within your gifts for leadership
it may take place face-to-face, or by phone/Skype, based upon need.
It may be brief consultation, or last a number of weeks or months.

Pastors and Congregations also utilize consultation as a means to process the dynamics of an organization as interfaced with their own personal life story. The process of introspection of life experience and ministry can be valuable to the leader of an organization. Let us help you find the response to a dynamic, rather than a reaction. If you go the sub-category entitled "Clergy Groups", you can view the way in which one of these groups works.
Therapy to Clergy and Clergy Families: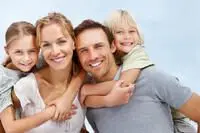 The same therapeutic and consultative services offered to the general public are also offered to Clergy and Clergy Families. This is a specific niche of a pastoral counseling center which we value greatly. We are trained theologically, and have a unique perspective to assist with pastoral or family dynamics of those who serve in ministry. Years of sitting with clergy and clergy families allows us to minister to those who minister. Pastoral identity and vocation often have personal and familial ramifications, which require self-care and focus. This self-care does not come by accident - it has to be intentional. Clergy often are a vital part of the faith community and broader community yet often due to multiple factors, find isolation as a part of ministry.
Our connection to Clergy is pastoral, consultative, therapeutic and collegial. We often have the privilege of sitting with clergy and clergy families as they find meaning, connection and healing to improve the way they minister. Our goal and mission is that as we assist clergy to become stronger and healthier, they in turn will better enable their faith communities. Healthier faith communities create stronger communities and a stronger community brings health to our world.

Horizon Hope Missions:
Steve Heitkamp
Full-time pastoral counselor/psychotherapist
Executive Director of Horizon Hope Counseling, Inc.
Ordained Elder in the United Methodist Church, appointed by Bishop Beard of the Illinois Great Rivers Conference of the United Methodist Church to Horizon Hope Counseling
Clergy appointment by Bishop Beard is through Christ United Methodist Church - Fairview Heights, IL, as an Extension Ministry of the United Methodist Church
GO International Missionary as Pastor-to-Pastor Clergy Training and Consultation
Honduras 2012-2016
Designed and led 3 annual August Retreats for all 25+ pastors of the United Methodist Church in Honduras, along with their spouses and children, in cooperation with the District Superintendent of the United Methodist Churches of Honduras (2012, 2013, 2014)
Assisted in Clergy Psychological Testing Process ((2012, 2013)
Skype Consultations with District Superintendent and Pastors, as needed ((2012-2016)
Le a Marriage Retreat in San Pedro Sula (2013)
Preaching in churches in Honduras (2012-2016)
Assisting in feedback for Pastoral Leadership and Transitions (2015-2016)
Assist in cooperation of all Christ church groups in Honduras: Feed My Sheep, Bibles for Honduras, Steve Heitkamp, and Christ Church (2015-2016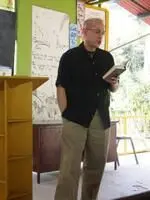 Trinidad 2014, 2016
Preached and assisted at Men's Drug and Alcohol Treatment Center (2014)
Staff Training for Clinical Staff and Counselors of Men's Youth Prison in Trinidad (2014)
Led Young Adults in mission trip from Ohio Christian University and Asbury University (2014)
Return Mission Trip is being planned for Fall of 2016
Bogota' , Columbia
Co-Led Pastor's Retreat for 100+ pastors of Bogota' Columbia (2012)
Preached at 13 different Four Square Churches (2012)
Pastoral Counseling and Consultation (2012)
Hungary 2015, 2017
Mission trip in connection with Illinois Great Rivers Conference (2015)
Teaching sessions on Adolescence and Parenting: How therapists and the Church best respond to young people emerging toward adulthood. (2015)
Teaching sessions on counseling skills for pastors and people of local churches. (2015)
Skype consultation, counseling and supervision to pastors of Hungary, as needed. (2015-2016, 2017)
Preaching at local United Methodist churches (2015)
Leader of Scheduled Pastors Retreat November 2017 for All United Methodist and Wesleyan Churches of Hungary
Salina, Kansas (2013-2014)
Provided staff training and consultation to all Clinical and Administrative Staff of The Ashby House, Drug and Alcohol Treatment Center for Women, while Christ Church was present for a Mission Trip (2013, 2014)
Led Trauma Groups for the residents of the Treatment Center (2013, 2014)
Provided individual and group counseling during each trip (2013, 2014)