How can therapy help me?


A number of benefits are available from participating in therapy. Therapists can provide support, problem-solving skills, and enhanced coping strategies for issues such as depression, anxiety, relationship troubles, unresolved childhood issues, grief, stress management, body image issues, and creative blocks. Many people also find that counselors can be a tremendous asset to managing personal growth, interpersonal relationships, family concerns, marriage issues, and the hassles of daily life. Therapists can provide a fresh perspective on a difficult problem or point you in the direction of a solution. The benefits you obtain from therapy depend on how well you use the process and put into practice what you learn. Some of the benefits available from therapy include: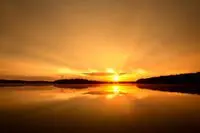 Psychotherapy may be helpful to you when:
You feel overwhelmed by life problems.
Depression, anxiety, or anger are taking over your life.
You don't know how to manage a major life decision.
You are having trouble with a major relationship.
You are having difficulty coping with a serious illness in yourself, a family member, or a friend.
Your job is too stressful and you can't handle it anymore.
You don't know what to do, or where to turn for help.
What is Psychotherapy? Psychotherapy, (or as it is sometimes called, counseling or talk therapy), is a relationship process focused on helping a person (called a client), who seeks out a counselor to assist them in finding relief from a painful situation, such as death or divorce. A counselor will work with an individual, couple, family, or group to help make a positive change in their life.

Psychotherapy is both science and art. It is an opportunity for an individual, couple, or family to talk about what is happening in the present. The therapist joins them in this process and facilitates new ways of understanding and relating with self, others, and God. In talking together, we can learn new ways, that in turn, can lead us to a deeper self-understanding and better relationships with the world around us.

The focus of the change is on the healing or growth desired by those receiving the counseling, (the clients). A goal is to help people recognize and accept their own internal worth.

This process enables clients to express themselves in a safe, supportive, and non-judgmental environment. having a safe environment will allow the client to identify, sort out, and clarify their problem-laden "stories", and identify non-helpful patterns of behavior or relationships.

The focus then becomes to learn, when appropriate, more helpful coping skills, and identify and achieve goals that are important to them.

The client decides what will be the focus of the work in counseling. it is helpful if you are ready to focus on a specific problem/issue. This preparation will enable the client and counselor to make the best use of their time. It is also very important to tell your counselor if you don't think you are being helped.

Do I really need therapy? I can usually handle my problems.


Everyone goes through challenging situations in life, and while you may have successfully navigated through other difficulties you've faced, there's nothing wrong with seeking out extra support when you need it. In fact, therapy is for people who have enough self-awareness to realize they need a helping hand, and that is something to be admired. You are taking responsibility by accepting where you're at in life and making a commitment to change the situation by seeking therapy. Therapy provides long-lasting benefits and support, giving you the tools you need to avoid triggers, re-direct damaging patterns, and overcome whatever challenges you face.

How often will I meet with my Counselor?

The therapist and the client will work this out together with your best interest in mind. At the onset of the therapy, meeting once/week is usually recommended. Sessions usually last under an hour.

In many cases, a counselor will meet initially with you weekly. Research shows that consistency is an important factor in positive change. When you meet with your counselor regularly, you will be more likely to be positively affected by your work. One-time counseling rarely carries any long-term benefits.

It is important to note that many times a client and counselor will meet less frequently, once the major problem is resolved. You might think of this as, "touching base", or "getting a check-up". Many clients find it helpful to stay in touch with their counselor for many years as a way to keep the focus on the goals in life.

What will my first session be like?

It is important to consider that each counselor brings to the session his/her own style of meeting people. However, the goal will be for the counselor to first get an understanding of why you are coming in for counseling, and secondly, making every effort to get to know you in a shortened period of time. Just by understanding this, you might put yourself at ease knowing that there is no hidden agenda. The counselor will also try to get a sense of what your life is like in the present, and also gather information about your past.

The first appointment is also a time for you to ask your counselor any questions that you might have about the process of therapy. It really is an opportunity for you to get to know each other and consider the process of working together.


How long does someone Stay in Counseling?

This all depends on those items listed in, "How often will I meet with my Counselor?' The nature of your problem and your level of satisfaction in your life will determine this. Clients going through a divorce or job change often experience their situation as having connections to other feelings from earlier in their life. Issues like self-esteem, abandonment, and self-worth can motivate a client to do work that has a deeper meaning for them. Some people stay in therapy for a few sessions, and others find the therapeutic relationship helpful for years.

The therapist and client are best able to make this decision together. Usually taking into consideration, the goals of the client, progress, changes, ongoing needs, and sometimes, even financial considerations are all factors that are involved in this decision.


How can I get the most out of Psychotherapy?
People have many different motivations for coming to psychotherapy. Some may be going through a major life transition (unemployment, divorce, new job, etc.), or are not handling stressful circumstances well. Some people need assistance managing a range of other issues such as low self-esteem, depression, anxiety, addictions, relationship problems, spiritual conflicts, and creative blocks. As a patient or client, most of what happens in therapy depends upon you. You are working with your therapist to help you change things in your life.

Take some time after each session to review what was said, and to think about how to act on it. A therapy session usually lasts under an hour, but you have many more hours in the week to follow-up on what was said.

Pay attention to your emotions between sessions. Let your therapist know about any patterns that you notice, especially any out of the ordinary. Write things down and take them to the session, if needed.

Psychotherapy is a partnership. It will be more effective if you are an active partner.


What is therapy like?

Because each person has different issues and goals for therapy, therapy will be different depending on the individual. In general, you can expect to discuss:


The current events happening in your life.
Your personal history relevant to your issue, and report on progress (or any new insights gained) from the previous therapy session.
Depending on your specific needs, therapy can be short-term, for a specific issue.
Or longer-term, to deal with more difficult patterns or your desire for more personal development.
It is most common to schedule regular sessions with your therapist (usually weekly).
Psychotherapy involves:
Guided self-assessment to identify life adjustment problems, personal conflicts, relationship issues, behavioral problems, family conflicts, self-identity issues, emotional problems, and/or life stage development issues that are interfering with overall life adjustment, emotional well-being, and life satisfaction.
Exploration and identification of the origins of these problems, conflicts, and/or issues, both psychologically and factually.
Development of a plan for change to resolve these problems and/or issues, including both personal psychological changes, and situational life changes.
Assistance in making the necessary personal and life changes, through coaching, psychological education, ongoing behavioral and emotional analysis and feedback, emotional support, behavioral and cognitive training, and assistance in reformulating life goals/plans to achieve those goals.
It is important to understand that you will get more results from therapy if you actively participate in the process. The ultimate purpose of therapy is to help you bring what you learn in session back into your life. Therefore, beyond the work you do in therapy sessions, your therapist may suggest some things you can do outside of therapy to support your process - such as reading a pertinent book, journaling on specific topics, noting particular behaviors, or taking action on your goals. People seeking psychotherapy are ready to make positive changes in their lives, are open to new perspectives, and take responsibility for their lives.

Is this Christian Counseling?

At it's best, quality counseling and psychotherapy integrates the disciplines of the mental health fields and the theological perspectives of faith and God. I often have people come to sessions with specific requests to make their faith integral to the healing process. In counseling, we respect the faith tradition which a person brings and build upon that foundation for the purpose of gaining strength and insight to deepen their faith and strengthen their ties to the faith community. Many patients/clients have their perspective on what it means to have faith utilized in therapy, and as in all subjects, we begin with a discussion and dialogue about what they would like this to look like. We find a way to meet the need of the person who has come to us. We have partnered with the faith community as the structure for our mission and ministry and deeply value the community of Christians who support the ongoing work of therapy informed by a sound faith and methodology in the psychological disciplines.

How much does Counseling Cost?

Payment fees for service are addressed in two ways. 1). We have an Adjusted Fee Scale for clients who choose to pay out-of-pocket. The Adjusted Fee Scale is designed to help those who make less money, pay less for services. 2). Payment is made through your insurance. It is customary for an insurance company to pay part of the cost of a session, with the remainder, or a copay and/or deductible paid by the client. When you call to set up an appointment, we can answer more of your questions regarding fees, insurance options, and payment procedures.


What about Medication vs. Psychotherapy?


It is well established that the long-term solution to mental and emotional problems and the pain they cause cannot be solved solely by medication. Instead of just treating the symptom, therapy addresses the cause of our distress and the behavior patterns that curb our progress. Medication has become very common in our culture, and medicine is designed to decrease the symptoms you might be experiencing. These may include: anxiety, sleeplessness, or extreme sadness, and can be helped with medication. You can best achieve sustainable growth and a greater sense of well-being with an integrative approach to wellness.

Working with your medical doctor you can determine what's best for you, and in some cases, a combination of medication and therapy is the right course of action. None of our counselors prescribe medication. If you choose to be on medication, or if your counselor recommends a medical evaluation, we encourage our clients to seek help from a Board Certified Psychiatrist. These professionals are medically trained physicians with a specialty in medicine relating to mental health. Horizon Hope can assist you in the referral process of gaining a medication evaluation.


Do you take insurance, and how does that work?


Yes, in most cases you can use insurance. Horizon Hope Counseling does accept insurance payments. Clients need to check with their insurance company to determine if they have mental health coverage. Talk to your therapist when you make an appointment to assist in checking insurance benefits for mental health treatments. Your therapist may be on insurance panels or can receive out-of-network benefits. if insurance is not possible, then an Adjusted fee Scale may be arranged. Some helpful questions you can ask them: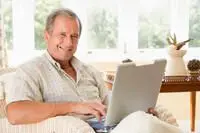 What are my mental health benefits?
What is the coverage amount per therapy session?
What is my copay?
How many therapy sessions does my plan cover per year?
How much is my deductible?
How much does my insurance pay for in and out-of-network providers?
Is approval required from my primary care physician?
Are there reasons why I would choose not to use Insurance? Yes, there are many reasons why you wouldn't use insurance. Some policies have high deductibles or copayments. Sometimes a client discovers that using the Adjusted Fee Scale is more cost-effective. Also, some clients may have lifetime limits and may want to save that money in the event of a hospitalization, which can cost thousands of dollars. Other clients may choose to use the Adjusted Fee Scale simply because they do not want it reported to their insurance company, or for other privacy issues. However, the choice is yours. We have billing personnel committed to filing and keeping up with our insurance claims.
Does what we talk about in therapy remain confidential?


Confidentiality is one of the most important components between a client and a psychotherapist. Successful therapy requires a high degree of trust with highly sensitive subject matter that is usually not discussed anywhere but the therapist's office. Every therapist should provide a written copy of their confidential disclosure agreement, and you can expect that what you discuss in session will not be shared with anyone. This is called "Informed Consent". Sometimes, however, you may want your therapist to share information or give an update to someone on your healthcare team (your Physician, Naturopath, Attorney), but by law, your therapist cannot release this information without obtaining your written permission.


However, state law and professional ethics require therapists to maintain confidentiality except for the following situations:


* Suspected past or present abuse or neglect of children, adults, and elders to the authorities, including Child Protection and law enforcement, based on information provided by the client or collateral sources.
* If the therapist has reason to suspect the client is seriously in danger of harming him/herself or has threatened to harm another person.